Model 1 Lady Derringer
Similar to Model 1. Chambered for .38 Special, .32 Magnum, .45 Colt or .357 Magnum. Offered in two grades. NOTE: Add $75 for .45 Colt and .45/.410; $50 for .357 Magnum.
Gun Type:
Handgun
Deluxe
High polished stainless steel. Scrimshawed ivory grips, with cameo or rose design.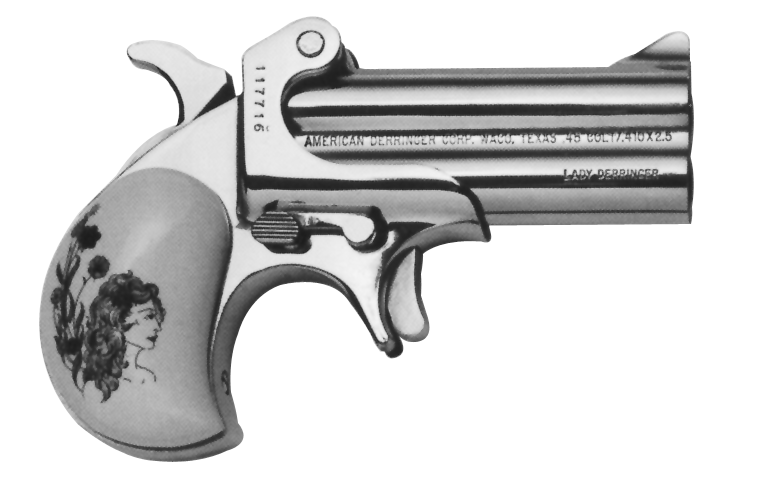 Deluxe Engraved
Same as above. Hand engraved in 1880s style.