Renaissance Hi-Power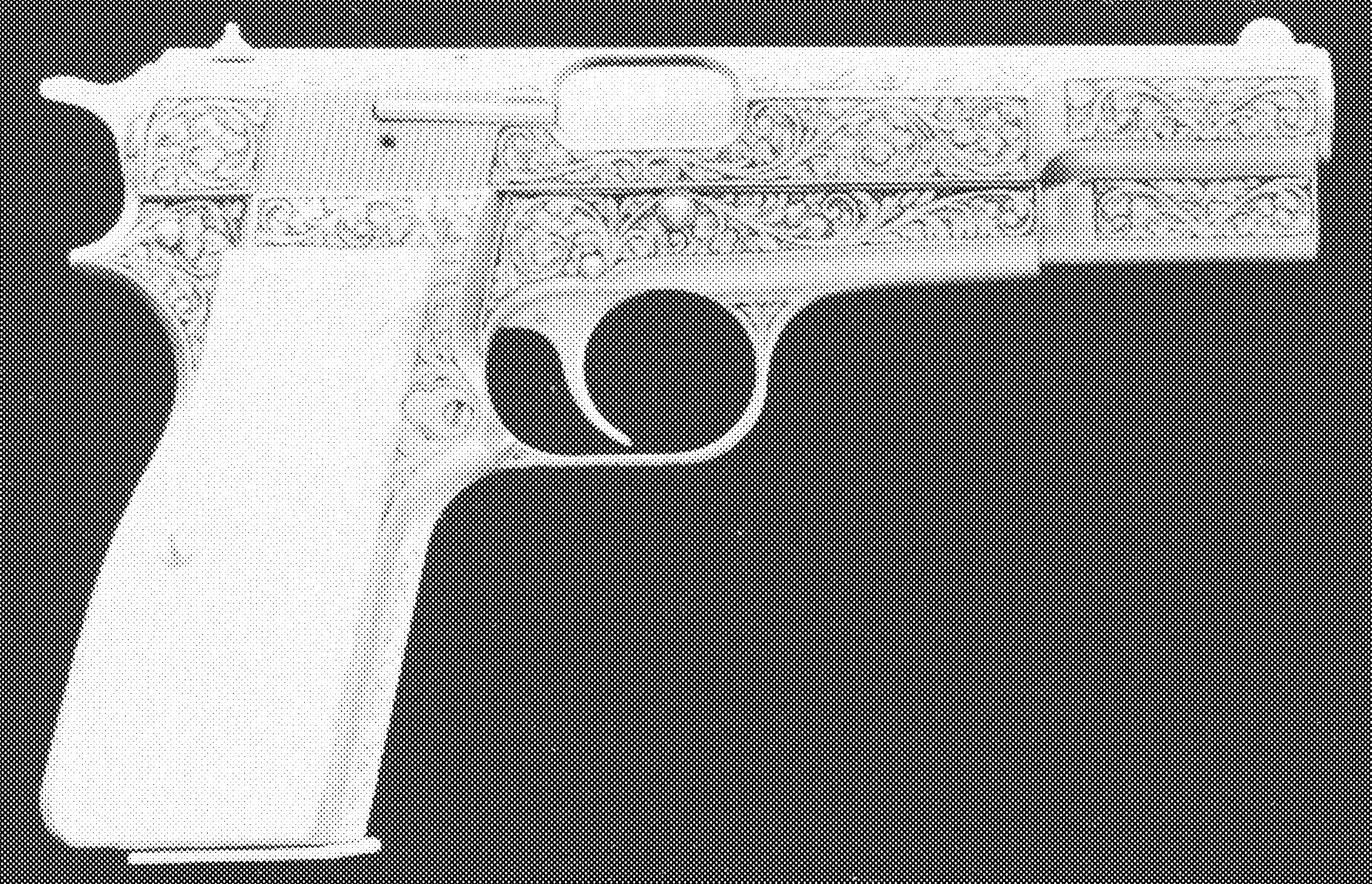 Heavily engraved version, with matte-silver finish. Features synthetic-pearl grips and gold-plated trigger. Import ended in 1979. NOTE: Add $500 for internal extractor.
Gun Type:
Handgun
Adjustable Sight Spur Hammer Model
Renaissance .380-Caliber
With pearl grips.
Renaissance .380-Caliber (Model 1971)
With wood grips and adjustable sights.
Cased Renaissance Set
Features one example of fully engraved and silver-finished .25 ACP "Baby", .380 ACP pistol and Hi-Power. Set furnished in a fitted walnut case or black leatherette. Imported between 1955 and 1969. NOTE: Add 30 percent for early coin finish.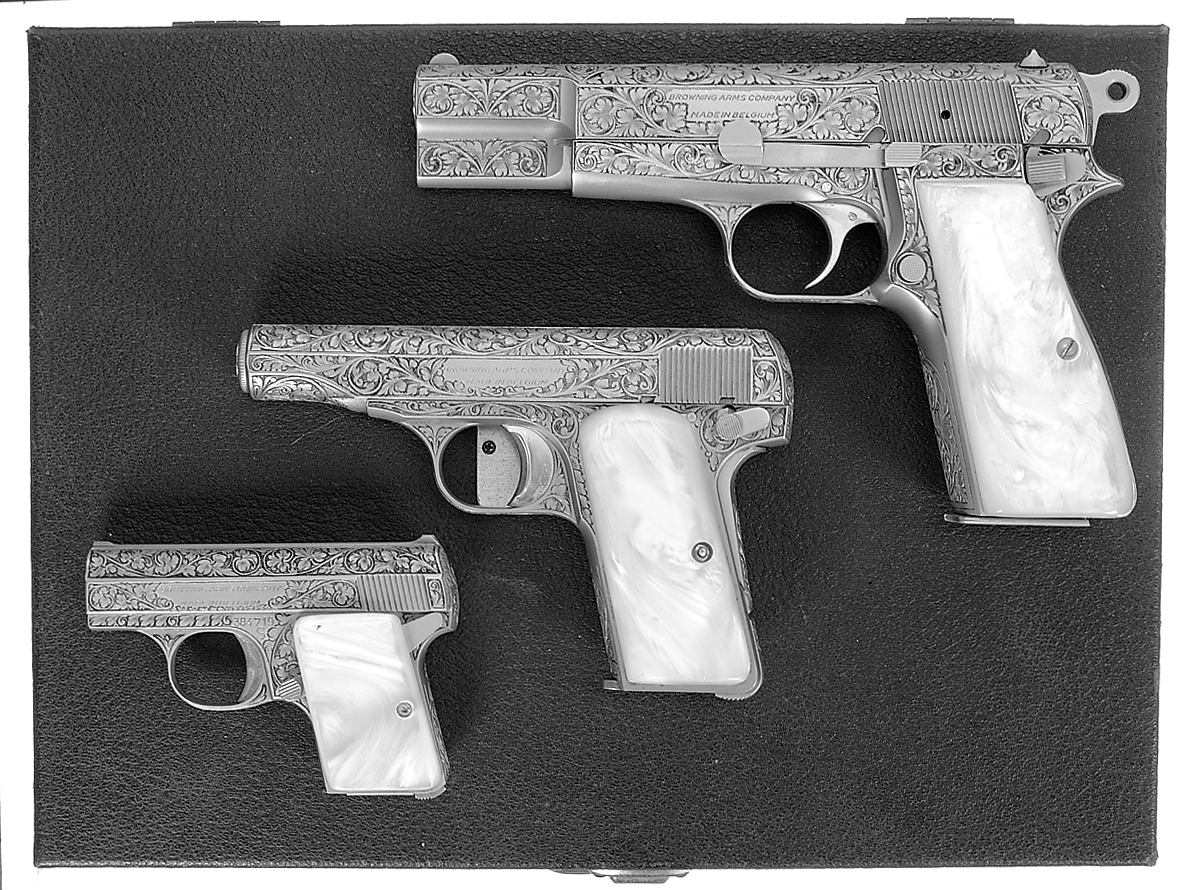 Courtesy Rock Island Auction Company