Model 1903 Hammerless, .32 Pocket Pistol (Model M)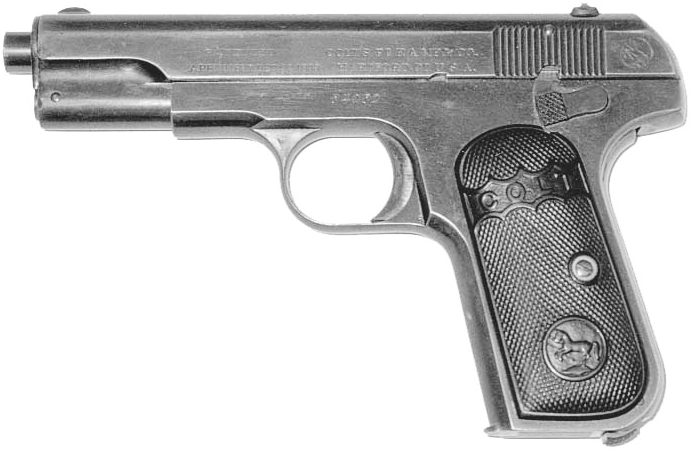 Courtesy Richard M. Kumor, Sr.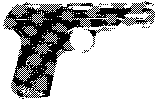 Second pocket automatic Colt manufactured. Another of John Browning's designs, it developed into one of Colt's most successful pistols. Chambered for .32 ACP cartridge. Initially barrel length was 4", then shortened to 3.75". Detachable magazine holds 8 rounds. Standard finish blue, with quite a few nickel plated. Early model grips are checkered hard rubber, with "Rampant Colt" molded into them. Many of the nickel plated pistols had pearl grips. In 1924 grips were changed to checkered walnut, with Colt medallions. Name of this model can be misleading as it is not a true hammerless, but a concealed hammer design. Features a slide stop and grip safety. Manufactured 572,215 civilian versions of this pistol and approximately 200,000 more for military contracts. Manufactured between 1903 and 1945. NOTE: Add 40 percent for Early Model 1897 patent date; $100 for nickel-plated with pearl grips; 20 percent for 4" barrel to #72,000.
Gun Type:
Handgun
Mfg Division:
COLT DOUBLE-ACTION REVOLVERS