Richards Conversion, 1860 Army Revolver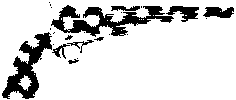 Colt's second attempt at metallic cartridge conversion. It met with quite a bit more success than the first. Richards Conversion was designed for .44 Colt cartridge. Has a 6-shot cylinder and an integral ejector rod to replace the loading lever that had been removed. Other specifications pertaining to 1860 Army Revolver remain as previously described, if they are not directly altered by the conversion. Richards Conversion adds a breechplate, with a firing pin and its own rear sight. Approximately 9,000 of these Conversions manufactured between 1873 and 1878. NOTE: Blued models will bring higher prices than nickel models in the same condition.
Gun Type:
Handgun
Martially Marked
This variation found with mixed serial numbers and a second set of conversion serial numbers. "U.S." stamped on left side of barrel lug. Inspector's cartouche appears on grip. Very rare Colt revolver.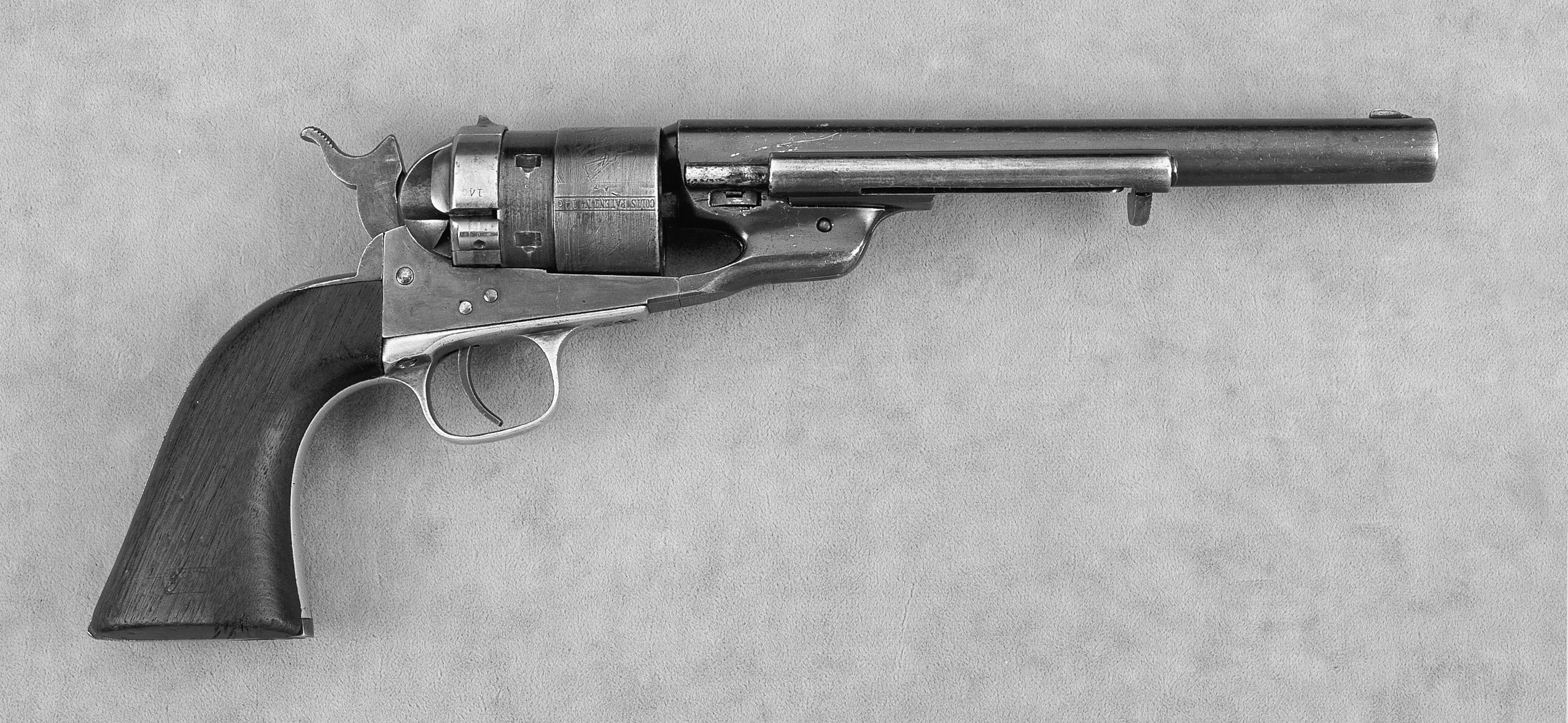 Courtesy Little John's Auction Service, Inc., Paul Goodwin photo
Transition Richards Model
Variation marked by presence of a firing pin hammer.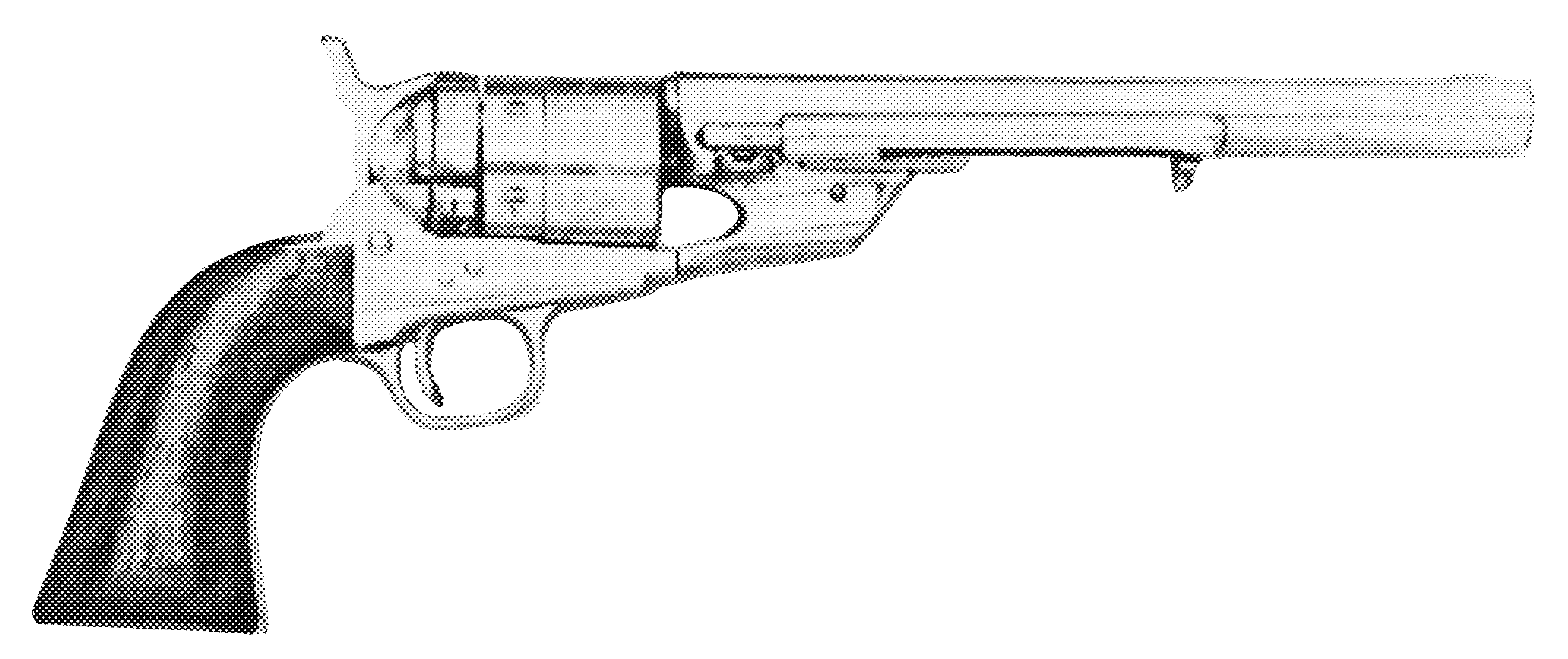 Courtesy Bonhams & Butterfields, San Francisco, California