STONER SR-15 RIFLES
---

.223 fitted with 20" standard weight barrel, with two-stage target trigger. Hand guard employs RAS accessory system. Fitted with flip-up low profile rear sight. Weight about 7.6 lbs.
---
No Photo Available
Similar to SR-15 M-5, with 16" barrel, telescoping buttstock and vertical fore-end grip. Introduced 2006.
---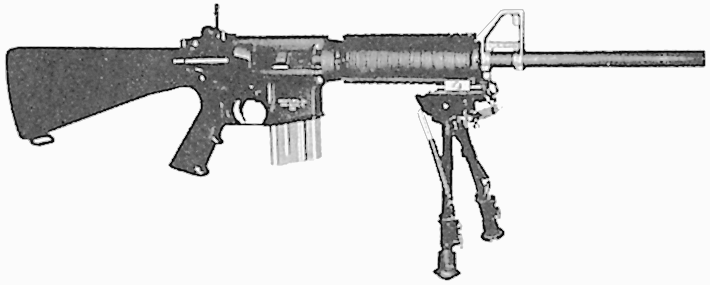 Model includes RAS system and flip-up rear sight. Two-stage target trigger and 16" lightweight barrel. Weight about 6.8 lbs.